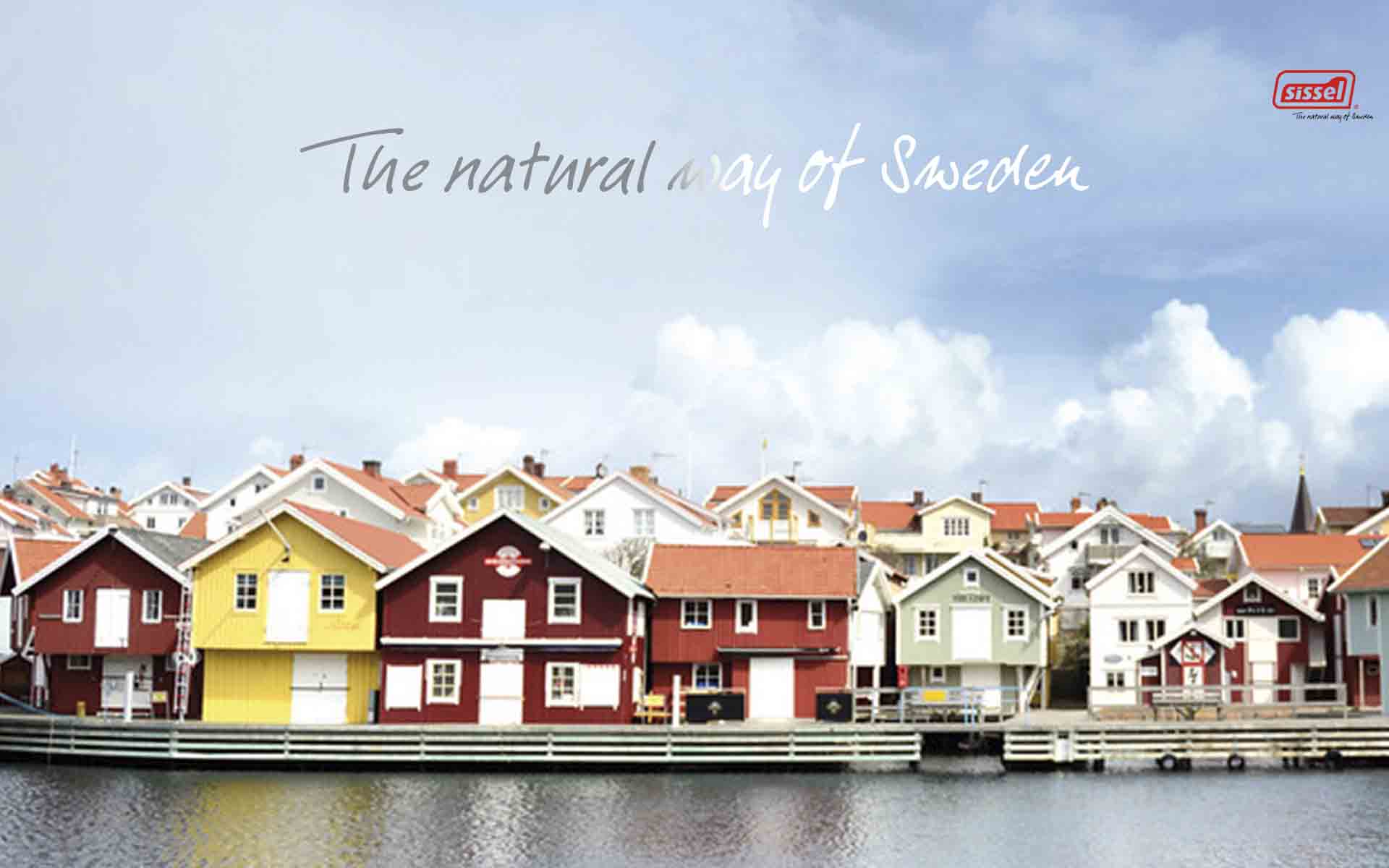 A Swedish success story.
The success story of the SISSEL® products began in Sweden 30 years ago. A native Swede suffered from neck pain – like many people – and, in 1986, set about looking for a natural and healthy way to fight her pains.
She developed a special pillow: the SISSEL® orthopedic pillow. It offers a naturally effective support (of the lower cervical spine) and quickly becomes a "top seller" across the borders of Sweden: doctors, therapists and, above all, the "neck-tortured" population were thrilled! The successful function of an anatomically shaped neck pillow reflects in many international clinical studies.
With this first product a true Swedish success story began. And these roots are also visible in our brand logo. Over the years, the product range has been extended by many other products for "healthy sitting", "sleeping", "moving" and "well-being". Always staying true to the demand: Swedish, natural and typically SISSEL®.
Naturally good.
SISSEL® – Healthy sitting, sleeping, moving and well-being.
SISSEL® – The natural way of Sweden – is a trend-setter in this regard. This claim stands for our philosophy to develop natural, simple but effective products for your well-being and your health. But it also represents a clear commitment to the Swedish roots of the SISSEL® GmbH and its founders.
For love of Sweden
For us, Swedish living means, above all, healthy living. In Sweden, people live in harmony with nature. They enjoy fresh air, clean water and healthy forests. Sports and health play an important role. Swedish food is natural and original, the Swedish lifestyle is characterized by a charming clarity.
For us it is certain: We love Sweden. Just like that. And simply natural.
SISSEL® provides an innovative range of healthcare products to increase the quality of life worldwide.
Our logo shows the unique sloping shape of the original SISSEL® neck pillow, the pillow which marked the founding of our company in Sweden in 1986.That design was inspired by a Swede who looked for a natural and effective way to deal with her neck pain. Thus the SISSEL pillow was born and a philosophy made its way.Its unique shape and composition enable a natural prone position. The neck and shoulders are therefore supported and a relaxed and restorative sleep is possible.
The SISSEL® range has expanded over the years to encompass products for health, well-being, fitness and Pilates. Each adheres to the SISSEL® philosophy "The natural way" and contributes to establishing new standards in health and well-being.
30 years of SISSEL® quality.
Many years of experience and the continuous refinement of our products ensure maximum quality. For us, quality means not only a long lifespan and maximum effectiveness of our products, but also the use of sustainable materials and environmentally-friendly production processes. This is what our customers can trust in:
• 30 years of experience, which sets standards
• naturally healthy functioning of products
• 5 years guarantee on shape retention of all neck pillows
• high-quality manufacturing, highest quality standards
• environmentally friendly production, more than two thirds in Europe (Sweden and Germany)
• selected, sustainable materials
• non-use of harmful phthalates
• continuous quality control, maximum innovation, clinical studies
• CE approval of all relevant SISSEL® products
• certification in accordance with DIN EN ISO 13485
Benefit from our quality standards.