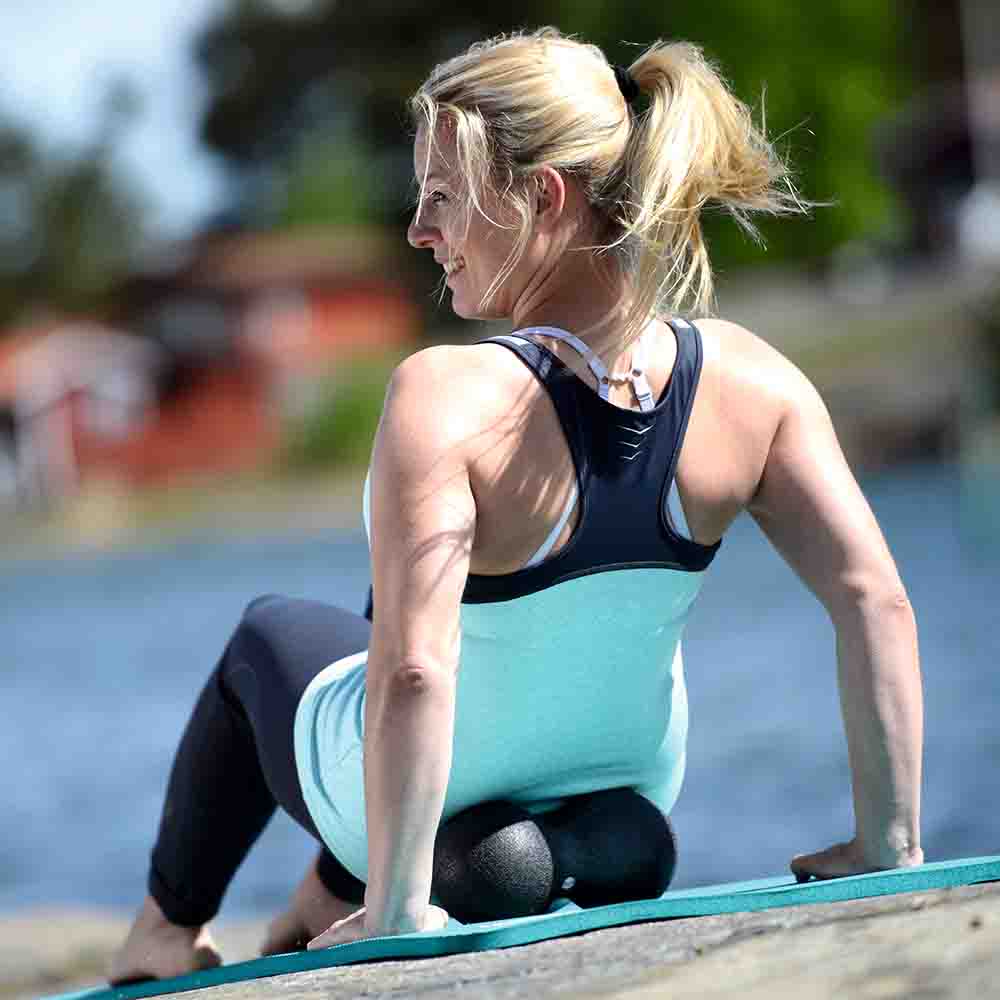 HEALTHY MOVING & ACTIVE HELPERS FOR A HEALTHY AND STRONG BACK!
A HEALTHY BACK
The importance of the spine is generally known. Nevertheless, around 80% of us suffer at some point from backache, which has a signifi cant effect on our health and well-being, particularly if the pain becomes chronic.Back problems have an effect on our social life, affect our mood and spirits, have fi nancial consequences (e.g. in case of short-term inability to work) and lower our quality of life.
Prevention is the motto: with a healthy back posture. Take full advantage of all daily available opportunities to avoid or relieve back pain at work, in the home, in your leisure time.These include:
maintaining an anatomically-correct posture

doing special exercises to strengthen muscles

learning techniques to alleviate stress on the back

using sitting and positioning aids etc.
Healthy Moving
It is important to stay fit and in shape when sitting most of the time. The perfect compensation is to move yourself. Myofascial release improves and regenerates the muscle function and helps you to be more flexible.
SISSELR Myofascia Double Ball
• Fascial release of back, neck and leg muscles
• For intensive pressure massage